Even for experienced home buyers, it can be a confusing process, but it can be especially intimidating for the first timer so here are a couple of "extra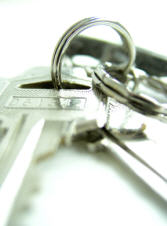 tips" to assist with the orientation of home buying.
The Buying Process… A few tips
If you are moving to Brevard County from another area, you may want to become informed about the home buying customs where you live . Relatives or friends who live in another state might have some good general advice for you, but chances are the process is very different in their area, so avoid the mistake of relying solely on their advice to make important decisions.
Talk to me… I am here as your resource. This may seem elementary but a Realtor is a great resource about the typical home buying scenario. This does not mean you have to sign an agreement for me to represent you, but it is a good opportunity for you to gain some knowledge off of an expert who deals with these transactions on a continuous basis and allows you to get a feel for me as your potential agent when you are ready to make that decision. I am a resource first. utilizes your resources.
You can also talk to a bank loan officer or mortgage broker, they look at home buying from a different perspective, but can usually give you a basic overview of the process.